"Adei beratnya kaplaku! Tapi demi posing, sengih!! Ngaaa!"

Nyehehe. Ini la keje orang yg banyak keje, tapi bebuat cam tadek keje, amacam ensem tak? :D
Aritu aku ngan muke tak malunye tanye incik sayang kat tepon, "Incik sayang, kite nih bile kawen agaknye eh?".

Tanye tu asalnye sebab nak restructure study plan aku. Adeih, bile pk pk balik cam selamba badak je tahap ketakmaluan aku eh?! Cam la konfem aku ngan dia akan kawen! Hehe :D

"Mmm... Masa umur B 30, ok tak?", dia jawab without hesitating. But still sounded mamai2 sebab terjaga dari tido time aku call. Wah! Time tu beruk pun tak terkejut cam aku terkejut! Hii... Wah! Dah dekat tu! Aku time tu dah 28. Ekceli slama nih aku bajet aku cuma akan kawen time umo 30 ke, 31 ke...

Hey, nothing is guaranteed is this world lah my dear darling! Kataku kepada diri sendirik! Tengok la keliling kau, baper ramai kapel yg bertahan sampai kawen? Bape ramai yg bercerai-berai? Think think thinkkk!

Tengok member ku Ms. F ngan Incik A.. 4 tahun dorang kapel sepanjang dok Aussie dulu, tinggal sekali, susah senang skalik, bank account share dan memacam la laie. Ms. F yang slama ni nyampah lagu Rancid pun lelama bleh layan sebab Incik A dok pasang hari hari kat rumah dorang kuat kuat. Siap jamming lam bilik sendiri lagi. Hehe.

Bukan senang Incik A nak dapat F... Before fly dulu, hari2 bliau tepon Ms. F dan bermain gitar sbb Ms. F mmg cair la tengok laki main gitar. Hehe. Tapi, first time Incik A approach, Ms. F telah merejek bliau dengan jayanya...

Second time, rejek lagi... Masuk third time ke fourth time, gua suda lupa - baru la bliau diterima... Kapel kapel kapel. Aku nampak F cam dah cukup sayang dah ngan Incik A tuh... A tu plak anak datuk, selamba la kalo nak ape2 pun. Siap ayah bliau anta seketul Putra lagi ke Aussie utk dia gune... Tapi Incik A ni simple je orangnye.
Tapi sat je bile dah balik Mesia, tak lama pastu clash! Bukan stakat clash, Ms. F siap dah bertunang dan nak kawen dah pun bulan 5 ni ngan opismate dia... Ishk. Ishk.

Incik A? Sure la frust gegile. Frust tatau nak cakap cemana. Cemana nak lupe orang yg dah tinggal sebumbung ngan kite empat tawun aa? Aku biasa denga student dr oberc, kapel gile punye havoc time kat oberc, tapi bile balik Mesia haper pun tadek... Tapi biasanya laki yg tinggalkan pompuan. This time telabik sikit.

Aku sempat tanye Ms. F, cemana ngan Incik A? Dia cakap, "Isk ala... kite kesian la kat dia Sya... Tatau nak cakap camne. Tadek jodoh kot..."

Kesian? Tu je ke yg ko bleh cakap pasal orang yg ko dah kapel pat tahun? Kesian??? Ishk. Kalo aku kat tempat laki tu.... Gile agaknye... Just imagine lah. Bende yg boleh buat kite rasa cam jantung direntap ni kan, saat kite rasa dah secure abis, tetibe that something ilang dengan ganaznye! Without the slightest hint! Berani rasa?

Tapi tu la, dr dulu cam terasa2 gak aura cam Ms. F ni tadek la sayang gile kat Incik A tu. Nampak cam dia sayang, tapi lebih pada sebab he was at the right time, at the right place time tu. Kekadang kan kite rasa kite takdela sayang gile someone tu, tapi sebab tadek reason kite tak terima someone tu, kite decidela nak accept dia.

Kekadang plak kite rasa kite sayang someone tu, tapi at the same time kite rasa kite takbleh kawen ngan dia. Penah rasa camtu?

Ah, what to do kan? Kuat-kuat la pegang kata-kata 'kalo ada jodoh tak ke mana' tu...



girlfriday says @ 07:22 am
dueng-mangifera


April 15, 2005 03:31 PM PDT



aduih la...sedih nya aku dengar kisah mr A tu. mmg dah cam sehidup semati dah gayanya, tetiba jer miss F tu hilang gitu je. kalau aku sure mau frust gile babeng nyer. mau kurus body ku yang comey ni.

tp tu lah, sebelum decide nak couple, pikir la bebetul. it's not an easy matter. it's more than just two person get along together, it's sharing, combining your feeling. bayangkan satu benda yang ko combine pastu ko pecahkan balik, sure ada part yang hilang, atau besenye mesti salah satu tu hancur terus.

hati manusia ni cam kaca, sekali dah combine, mmg mustahil nak dapat shape asal balik. hati manusia ni bukan cam database table...yang mana lepas dicombine, boleh plak kembali kepada asal tanpa satu data pun hilang. database table pun kena hati-hati nak combine since kalau silap combine, lain output plak yang kuar.

tu jer lah komen aku pada arini. tp betul jgk cakap orang, dah takder jodoh....
shay_aeisya


April 18, 2005 11:55 PM PDT



ayat last tu yg paling sedih. :(( mau die balik :(
abg_nak_yg_tuh


April 19, 2005 12:59 PM PDT



aku suka ayat ko yg ujung2 tuh. ade rase cam ade benarnye gak.
girlfriday


April 20, 2005 02:55 AM PDT



wahaha dueng, sunggo prektikel la anda nih! Siap compare manusia ngan database, wahahah tapi mmg btol pon pe ko cakap :)

ishk eisya..masey ada ruang untokmu... Bliau blom kawen lagi!

abe, ayatku 'ada benarnya' ngan hidupmu kah? anda ni aranea ke? :)
kakakdegil


April 20, 2005 01:11 PM PDT



hurmm.. takut jer bile pikir pasal kawen nih..

just go with the flow..
amek


September 8, 2005 09:55 AM PDT



iayak...share eberithg 2gether!!!tableh pisah dh if me...how can miss a du det?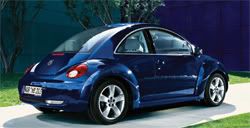 My baby! (expecting :P)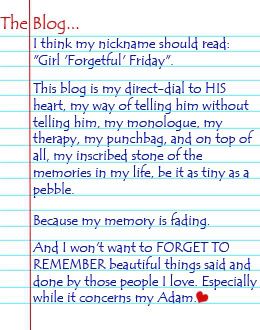 "My Life Equations"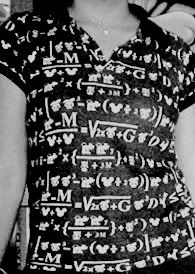 online



my::aRt cEtErA::
my osmet's::Kucing::
.::The Continent of Ainu::.
Anwar Ibrahim
Kereta Mayat
Charmbutterfly
Keep Silence if it is the Best Way
d3vilst3ch's Xanga Site
Walk on Wings, Tread in Air
Buah Hati Ku... Maniszarif
.m.e.
Rant Blog & Nothing Juicy... >> Alternative Station
H.A.P.P.Y-H.A.P.P.Y-D.A.Y!
Nuisance Is on A Break
my diary for strangers to read
The Light in My Sky of Life



[Construction Finished!]
<< 'LOST' Entries >>
<< 2004 >>
<< 2005 >>
<< 2006 >>
<< 2007 >>
<< 2008 >>