Hoits! Hihuhuhuhu!

Lama tak apdet. Dah 5 paper abis. Skang aku ngah relaks. 7 ari lagi masuk paper ke 6 pastu esoknye ke 7 pastu abis!! Harap satu pon tak fail dan takyah amek supp pon! Erghh gerun2...

Aku lom dapat keje. Aritu aku gi klinik kat tmn maju tu, dia ada tampal ad: 'Nurse Melayu diperlukan' camtula. Maka aku pun blasah mintak je keje tu ngehehe sbb dekat gile ngan utp. Tapi dia cakap ekceli dia dah dapat 2 orang, sorang konfem masuk, sorang lagi tak sure. So patutnye isnin lepas dia call aku kalo yg sorang lagi tuh tak jadi masuk. Tapi nampaknye budak tuh jadik masuk le kot... Sebab tuh doktor tu tak call aku.

Bile cite kat incik darlinggam:
"Yang, orang mintak keje jadik nurse... huhuhu."
"Haaa? Jangan laaa... Nurse doktor aritu ke.....?"
"Uik? Doktor mana? Ooooohhh bukan doktor utp tu la... Hihi!"
"Ooh... Ingat yang tu..." <-- Tet... Tet... Ayat jeles dikesan di situ! Haha! Doktor india adalaaaaa!

Jobstreet aku lak, either new, in process, under consideration ataupun unsuccessful. Bilenye nak panggey intebiu? Cepatla dapat keje... Aku dok harap satu keje kat kuantan ni, buat vb, skang aku under consideration selain lagi 12 applicants. Ye la, yg apply pon 32 orang je... Haha. Mebi sbb kt kontan kot... Org kureng. Maka, ishk2 walaupun rindu gile kat mak tapi hidup mesti terus dan maikel musti dibayar... Huhu. Wahai keje... Datangla kao bergolek padaku!

Oklah! Jom beraduuu!!!
girlfriday says @ 05:37 am
Akuro


May 24, 2007 06:46 PM PDT



Keje nurse tuh tak perlukan requirements training segala bagai ke kak?
girlfriday


May 24, 2007 11:22 PM PDT



haha entahhh... simple2 je kot. abis2 kene tolong pakaikan handiplast ke ape ke kot.. nge nge. takkan nak soh jahit luke kot! trr trr! :D

shoutbox kat seblah takleh xs, most of the time takleh... Sesape msg dan aku diam je tu, sile harap maklum! :)
green apple


May 25, 2007 10:32 AM PDT



tempat aku nak pakai ramaiiiiiiiiiiii orang tapi bear in mind kompeni ni sangat cilaka.
girlfriday


May 25, 2007 02:53 PM PDT



hahahaa... kang ada lagi kang amek budak IT wat biotech ke line hape2 tah lagi Di ooiiii...! ngehngeh. tapi ko pun tak jadi pindah... kire ok le kompeni tu kot.. T_T
. i . n . a . z .


May 25, 2007 02:58 PM PDT



keciwa dengan jobstreet lantas beralih pada jobsdb. alhamdulillah. banyak kali dapat offer. kerja sekarang ni pun sebab jobsdb.
stfu


May 26, 2007 07:32 AM PDT



send resume kat aku. company lama maybe nak pakai orang. utk ganti tempat aku la tu, hua hua. kalo sanggup tunggu bulan 7, company skang plak maybe nak pakai orang. ko tere vb kan, so dah cukup requirement la tu.
girlfriday


May 26, 2007 02:28 PM PDT



inaz, ada jobsdb eh? huuu baru tau T_T Nak trai gak ah kat situ...

stfu, aku sebenarnye takut sket nak ym ko pasal status ko slalu gerun2 je... ishk2. tapi takpe, aku anta resume aku kat ko kang. Gaji rancak tak? :))))
stfu


May 26, 2007 09:30 PM PDT



haha, ym jek la. takut mendenye pun. kalo status aku Office atau yg sewaktu dgnnya, takyah msg aa. mmg aku ignore je nnt. tp kalo agak2 aku dah kat umah tu, takde hal. gaji? mencukupi utk idup di kl dgn kongsi umah sewa, makan ala kadar dan bukan kaki shopping. alah, fresh grad jgn memilih hehe..
cartoon


May 28, 2007 12:13 PM PDT



predei, nape ka ko xkije je ngn pet? fresh starter 3thau woooo~

-tiap2 ari leh soping-

nurse tuh pakai amek je ke pe?
aku xtau pon ko ade scootie.
next sem ko da xde.
xleyh jmpe scootie aku :P
girlfriday


May 28, 2007 08:56 PM PDT



stfu, memandangkan ym ko tadak jawapan, maka aku jawap sini je la... aku tak reti vb6 oit.. aku jmp entry ko sal nak org yg tau vb6 tu, tapi tu bulan feb nye entry, yg tu ke? aku tau vb.net je, vb6 totally diff je macam. anyway, aku ngah nak send gak resume kat ko ni hahaha tak kire.

wahai katunnn, adakah ko ingat pet dengan suke ati mereka aje akan offer placement utk student skang? intebiu pon blom ni... hahaha. sume kene go thru esu. starter 3k ke? apsal aku rasa lam 2300-2500 camtu je? :D

skuti aku tinggal kenangan je la kat utp ni.. huhu tapi aku leh jmp skutie ko sbb next sem aku datang nak konvo aaa... ngengenge
lobi


May 29, 2007 11:31 AM PDT



errk.. fresh grad kat pet 3k? walla.. apekah maksudnyer pet pau gaji aku lagik 500? haha..

off topic: x cukup gaji di pet ni.... hahah..
girlfriday


May 31, 2007 05:50 PM PDT



lobi, sile bersyukur ngan gaji tuu sebab at least takyah baya utang ngan pet! Haha!

Cuya, ngengenge tu la cam swit je keje jadik nurse. Tapi tak brape nak swit la utk jadik permanent job sbb gaji ciput! ngengenge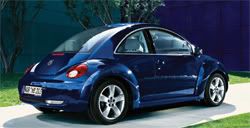 My baby! (expecting :P)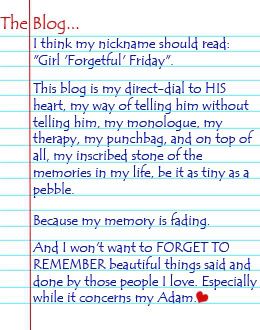 "My Life Equations"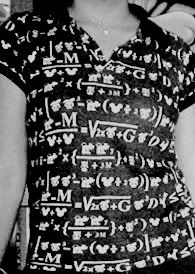 online



my::aRt cEtErA::
my osmet's::Kucing::
.::The Continent of Ainu::.
Anwar Ibrahim
Kereta Mayat
Charmbutterfly
Keep Silence if it is the Best Way
d3vilst3ch's Xanga Site
Walk on Wings, Tread in Air
Buah Hati Ku... Maniszarif
.m.e.
Rant Blog & Nothing Juicy... >> Alternative Station
H.A.P.P.Y-H.A.P.P.Y-D.A.Y!
Nuisance Is on A Break
my diary for strangers to read
The Light in My Sky of Life



[Construction Finished!]
<< 'LOST' Entries >>
<< 2004 >>
<< 2005 >>
<< 2006 >>
<< 2007 >>
<< 2008 >>