Ija was in the houseeee since Jomaat aritu!

Bliau coti 3 hari campo wiken sbb Terengganu public holiday on sunday, so bosan2 dia datang aa lepak umah aku, carpool ngan membe dia dari ganu.
Dah lama tak jumpa.. so mmg banyak giler nak bercerita. Sampai nak tido pon rasa tak cukup masa huhu. Sbb maikel rosak, so kalo nak gi makan ke ape mmg berjalan kaki je la kitorang berdua ngan payung sorang satu, just like old times kat utp hihi.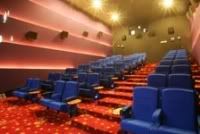 Time dia ada tu sempat ah kitorang pegi pasar malam dekat umah, uptown and timesquare main bowling ngan tengok wayang. Kitorang beli 2 baju yg sangatla lebey kurang pastu bli stokin yg sama utk main bowling. Stokin tu ada gambar tali kasut hehe. Mmg M&M Sisters ah! Tgk wayang, kononnye nak try bli tiket Premiere, tapi cite Journey to the Center of the Earth yg ada Brendan Fraser tu tadek tiket Premiere, ada Dark Knight je. So beraturlaaa dekat 1/2 jam gitu utk amek tiket biasa, tapi bile dah sampai turn, tiket yg tinggal just depan2 giler je. Tidakkkkkk. Maka terus kensel n pegi smula kaunter Premiere tadi n bli Dark Knight.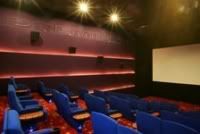 Mmg menguciwakan... Dahla aku tak suke cite action, pastu terkena lak cite action yg tak bes langsung. Pastu, to me, agak tak berbaloi bli tiket premiere. Sbb setakat seat besar je la. Aku ingat seat tu leh adjust kasik posisi baring ke ape. Ini tidakkk... Sama je, just besar je. Pastu, mmg la kalo kite order air or popcorn, ada orang akan datang serve. Tapi serve cam siput ah... It took ages to get our order.



Well now she's gone, even though I hold her tight.
I lost my love, my life, that night.
Hehe tadek kaitan. So skang bliau dah pulang dan aku sendiri lagi... Cewah.
girlfriday says @ 03:42 pm