Tadi lepas cari sokkaba maka singgahla aku kat gerai cendol satu nih. Ramainye orang... maka secara automatisnya rasa terkontrol-kontrol je. Bile pakcik tanye mau ape, aku cakap, "Cendor campul tiga, pakcik!". Pakcik tu plak tak denga (ke, kompius? wahahha!). Aku ulang lagi "CENDOR CAMPUL tiga!" dengan makhraj yg terang, jelas dan nyata ehe. Aargghhh ke-pa-la-ho-ku la!

Kateku sambil melompat bintang! Kepala dah pk perkataan yg btol, sampai kat mulut jem! Arap2 orang2 ensem & org2 yg ada anak ensem kat situ tak pasan! Ngeeeeeee

Moral: Mari prektis sebut CENDOL CAMPUR btol2 seblom pi bli cendol campur!!


Petang tadik abang ngan akak2 aku pakat2 serbu rumah. Biasalah, dah reramai dok kat beranda rumah, memacam la gosip. Sampai time gosip sal anak sedara aku yg dah 'berubah' tu:
"
Blablablabla.... Skarang dia dah pakai sluar ketat, cam mana nak ckp... Haa.. Cam adik pakai ni!
", kak ani aku pegang suar yg aku ngah pakai.
Cissss...

"
Ahaha! Ke mana nak tumpah kuah kalau tak ke nasik kan dik kan!
", Aku
cissss
lagi bile akak aku lagi sorang nyampuk. Aku diam lagi.

"
Hmm... Nak pakai baju apa malam ni aa...
", aku tuko topik.
"
Apesal? Tadek baju kurung dah?
", kak ani aku tanye.
"
Ha'ah, bawak balik selai je.
", aku jawab.
"
Elleh, kat sini pakai baju kurung. Kat sana(utp) entah apa baju dia pakai tah... Wahahaha!
", abang aku plak nyampuk, wat lawak monyet gurun bliau!

Time nih gua suda hangin tahap gong badak dah. Cipanzi!

"
A'ah, kat sana tak pakai baju kurung LANGSUNG. Ari2 pakai seksi, pakai skirt pendek pendek!
", aku jawab sengih tapi di dadaku berapi. Orang pakai suar panjang baju panjang dah kire cukup baik la tu... Grr...

Abang aku terdiam. Sengih. Ada yg aku pakai short tahap mendedahkan montot pegi lecture pasnih karang! Wahahah nak sangat!

Haih, kalo nak tego cara berpakaian, takyah le sound secara proaktif gitu. Sesape pon la. IT WON'T WORK, at least to me! Aku tau le mana betul, mana salah. Cuma most of the time, susah nak ubah. Kalo berubah sebab nak ikut kate orang, memang tak tahan lama. Lepas tu nakal balik. Kene la datang dari hati sendiri... Sape yg takmo berubah kan?

girlfriday says @ 04:13 am
saya


July 4, 2005 11:00 PM PDT



ha ah la kan, nak berubah tu biar la ikhlas kan..
girlfriday


July 6, 2005 03:19 AM PDT



ahhaha, ya btol!! :D
Fara


July 6, 2005 07:08 PM PDT



yer sya.. saye sejutu.. ops! setuju.. kekekek (perli sihat ni..) alaa.. kalau kat opis org tego lagi laa malu.. nak buat camne.. me slalu menjadi mangse kutukan.. smue tak kene.. kurus salah, gemuk pon salah.. rambut kerinting salah, lurus pon salah.. pakai kemeja salah pakai baju kurung pon salah.. so? botak & bolen laa ape lagi! wakakakaka! slambe..
uculer


July 7, 2005 12:45 AM PDT



'haaa..kan comel pakai baju kurung mcm ni!' ouh itu ayat encik x ye, yang menyebabkan saya makin sering memakai baju kurung.

mcm tu la nak kasi org berubah pon kan? sejukkkk tinge ni dgr.

kak sya, meh la lepak mmu.
girlfriday


July 8, 2005 06:22 AM PDT



ahaha, botak la sonang. janji kite bahgie cik para para ;)

aishah! nak le komeng sebegitu jugak! pinjam encik x haip! :D bleh je lepak mmu, sile sediakan bekalan megi dan tikar bantal seminggu, buleh?
uculer


July 10, 2005 03:34 PM PDT



tikar bantal selimut tilam sume setel. megi tu nntbole fixkan. amcm?
girlfriday


July 11, 2005 09:40 AM PDT



wahha, sal megi tuh lawak je la.. tikar bantal sume orait eh? ehehe kenal2 trus tido skali ke? kekeke! yeyyy mandi kolam!! huhu
uculer


July 15, 2005 12:57 AM PDT



meh la kak sya. takkan nak lepak penang sampai lebam. come la come la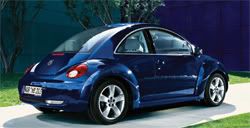 My baby! (expecting :P)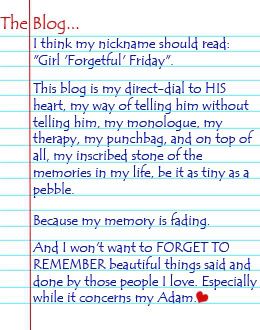 "My Life Equations"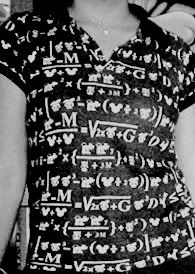 online



my::aRt cEtErA::
my osmet's::Kucing::
.::The Continent of Ainu::.
Anwar Ibrahim
Kereta Mayat
Charmbutterfly
Keep Silence if it is the Best Way
d3vilst3ch's Xanga Site
Walk on Wings, Tread in Air
Buah Hati Ku... Maniszarif
.m.e.
Rant Blog & Nothing Juicy... >> Alternative Station
H.A.P.P.Y-H.A.P.P.Y-D.A.Y!
Nuisance Is on A Break
my diary for strangers to read
The Light in My Sky of Life



[Construction Finished!]
<< 'LOST' Entries >>
<< 2004 >>
<< 2005 >>
<< 2006 >>
<< 2007 >>
<< 2008 >>