Blog and Blog Like I Just Don't Care
Tak kisahla sesape baca pon, malas pk wat sakit jantung je. Peace!

When The Water Runs Dry...Baru je pas aku ckp The Ex tak call since dia figured out blog aku tuh kan, the nite after, dia call. Aku trus le tanye, marah ke? Dia cakap dia sibuk ngan keje baru. So ok la... Dia kate tak jadi marah kalo tengok muke aku. KALAU tengok tak jadi marah, ni tak tengok, so jadi marah la? Hakhak!

Ekceli aku pasan gak, dia cam tak 'segarang' dulu. Dulu lain giler... Man I won't forget his words.... So aku trus wat eksperimen, wat tadek mood - layan tak layan dia time kat ym. Wat dia boring and all. Last2 dia cakap, "Nak marah, lepas kat saya. Come hit me." Hoho! Jauh brani la! Pastuh tetibe dia cakap, "Maaflah kalo time jumpa aritu, saya slalu nangis je kat sya..." Adeih.... Dijamin le dia baca my previous entry..... Aritu cam kabur-kabur kan? Skang... Tidak syak laie!

"One more thing... I'm warning you...", dia ckp tetibe. Aku dah cuak dah, apehal nak warning sal blog ke ape nih?
"Never ask me to find other girl, again. Because I won't.", dia ckp lagi.
"Kalo nak gak? :D", being me, degil, I asked.
"I wont."

Kan ke lebih manis kalo dia cakap camnih time aku sayang dia more than myself dulu? Kan lagi meaningful kalo dia cakap camtuh time aku 'collapsed' dulu?

Bile dia ckp camtu, what's left for me to say? Aku tingat time lam feri time aku pegi Penang jumpe dia aritu, dia push aku dia tanye, still sayang kat dia tak? Susah, bile cakap dedepan. In my head I was thinking, "Cakap tak sayang... cakap tak sayang", sebab sepatutnye bile dah ada orang lain, kite tak sayang yg lps2 dah. Hell I knew that! Unfortunately bukan camtu. Qiasnye macam kalo nak reformat pc pun, bukan main bleh reformat trus. Kene delete sumer file satu satu, then maybe ada certain file yg penting, kite kene save kat tempat lain. Slow-slow la...

Sebab tu lah aku cakap kat dia, time tu, sayang bukan boleh ilang camtu trus je. Ingat lepas dah pat tahun berkawan, aku bleh trus tak sayang dia ke? Bile break, trus otomatik tadek rasa sayang ke? Rasa sayang hey rasa sayang sayang hey tuh bukan bleh kontrol kontrol, kalo ada, ada la. Kalo tadek, tadek. So I told him, sekarang nih its about commitment. Priorities. I have new commitment. Aku takbleh ilang incik sayang. Dan aku... quite fobia dah nak ada apa2 lagi ngan The Ex. Lemme just say, our love won't end in marriage. Period.



girlfriday says @ 05:44 pm
girlfriday


August 30, 2005 04:35 AM PDT



ahahah, ko musti segan nak cite sal incik sayang ko kat blog ko... aku nih too revealing ke ina? huhu. taip je la ape yg aku rasa sesak kat dada.

thanks ke?



girlfriday


August 30, 2005 05:42 PM PDT



aduh... ape plak ada kelebihan wat entry cam aku... aku wat sal life sendrik yg certain org bace, naik mluat pun ada hahaha!

ko ngan cite ko, mana leh blog sama je sume.... huhu. aku respek blog ko, sal ada unsur ketuhanan, share ilmu ape sume... aku tak mampu wat camtuh... sbb blog aku kosong je ehe. keep it up the way it was, dont bother to blog the way the others blog, :)
Mohd Asyadie


September 3, 2005 01:24 AM PDT



ca va?
Fara


September 3, 2005 05:07 AM PDT



hehe.. same la kite.. main blasah tuli pasal prasaan sendiri.. fara nyer ex pon tau my blog "charmbutterfly" just die tatau kat blogdrive sbb die ingat kat blogspot.. tapi nnt die tau gak... lantak pi sama depa.. (my ex pon org utara)

the ex.. d truth is.. perasaan sayang tu takkan hilang cume.. maybe from cinta.. die tukar jadi sayang je.. prasaan tu takkan hilang sya.. just dat die akan bekubo je lam hati. tak slh if u rase ade syg lagi pade die.. as long as we know our limits kan? but what's past is past.. don't regret it.. just simpan jadikan pengalaman.. no turning back.. jln mesti kehadapan jangan ke belakang..? ke ape? ehehe..
Burzum


September 9, 2005 06:11 AM PDT



mende lah kamu ni sya. takpe. aku dah nasihat The Ex already. he wont bother u anymore. i give your blog 2 him. i know everything about u.
girlfriday


September 12, 2005 01:05 PM PDT



tah...biarkan eh fara. malas nak pk pepanjang..

incik burzum, like i will freak out la? my ex ok je, ko lak yg auta. skian wabillahi taufik wal hidayah. anta al-fiil ehe.
ai


March 28, 2006 09:32 PM PST



eh..ai baru terrdtg komen yg neh..hehe haah anta al fiil gak..kataku kepada maknosia itu~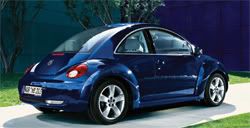 My baby! (expecting :P)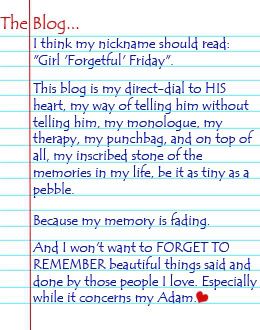 "My Life Equations"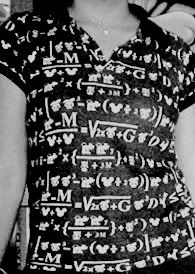 online



my::aRt cEtErA::
my osmet's::Kucing::
.::The Continent of Ainu::.
Anwar Ibrahim
Kereta Mayat
Charmbutterfly
Keep Silence if it is the Best Way
d3vilst3ch's Xanga Site
Walk on Wings, Tread in Air
Buah Hati Ku... Maniszarif
.m.e.
Rant Blog & Nothing Juicy... >> Alternative Station
H.A.P.P.Y-H.A.P.P.Y-D.A.Y!
Nuisance Is on A Break
my diary for strangers to read
The Light in My Sky of Life



[Construction Finished!]
<< 'LOST' Entries >>
<< 2004 >>
<< 2005 >>
<< 2006 >>
<< 2007 >>
<< 2008 >>