Pose ari ke empat!
Tadi akak aku tepon tanye nak baju kurung cemana. Aku pun tringin baju yg kain cam camelia tuh, tanah karer itam pastu corak kaler pink ke. Cantiknyier! Tapi yg akakku jumpe tadi, tanah hitam ngan corak abstrak kaler merah. Ok la tuh. Merah dan itam, theme utk tahun nih!
Tapi incik sayang blur, bliau kate 'cam pelik je...' huhu. Entah ape le yg terbayang kat kepala dia... Hehe. Hah, ckp sal baju kurung. Nanti b4 coti aku akan transit kl sat bukak pose ngan dia... Maka bliau telah request aku pakai baju kurung! Haha mampuih!
Ok, I said, "
Mauk demand jugak.
"
"
Demand ape?
", sayam tanye.
"
B pun sile la pakai baju mlayu ngan samping skalik! Wahaha! Pastu kite trus pegi kawen okke! :D
", kate aku ngan tak malunye, as usual!
Incik sayang penuh semangat melafazkan "yeargh mari!!" ngan aura yg terbit dr kepale bliau... mantap tak bodi tampalanku? Hehe!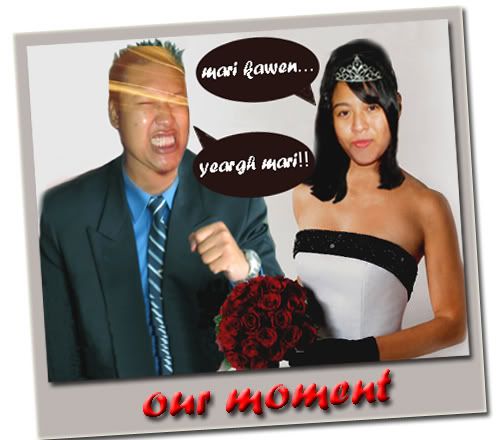 (Click to enlarge!)
"
Okeh, kite makan batu ek lepas kawen?
", kate bliau, gigih played along!
"
Okeh, makan batu pun batulah! Sanggup! Haha!
", aku jawab lagi.
We'll see... Ape yg terjadik 28 hb nih... hehe. Aku bukan tak ske pakai baju kurung tapi baju2 yg ada nih cam tak cocok ngan gue... Incik sayang plak, dah lapan ratus satu kali soh pakai baju kurung time jumpe dia. Mallu ah! Rasa cam besiap ke camne tah wahaha aku penin!
Hah! Lately rasa sayang banget kat dia. Like never before aah! Mmg lain rasa... Since aritu jumpe dia, time dia kensel pi battle of the band sbb bassist dia tak datang tuh, mmg rasa berombak lah dada nih bile ingat kat dia! Haha!
Sronot lah bile dapat tengok somebody ngan rasa penuh kasihhhhh sangat, cemana nak cakap tah. Sebab susah nak rasa kasih camtuh... Bile ckp kat tepon rasa cam taim awal2 becinte dulu semula, eceh! Memacam nak catch up, memacam nk bergosip. Bile jadik something even as small as a pebble, dah semat lam pikiran,
ok, tepon nanti nak cite pasal ni kat incik sayang.
Huhu.
Kekadang rasa cam,
btol ke nih incik sayang? Orang yang aku slalu rasa nak gado, rasa nak marah je dulu? Orang yang aku rasa slalu tak 'masuk' ngan aku? Btol ke bliau nih?
Terasa cam ngah buat hubungan sulit plak! Haha!
Ape lagi aaa... Uh, minggu nih minggu backstab sedunia. Watch out ur enemy once, and watch out ur buddies twice. Barangkali masa akan berubah, temanmu yg paling rapat itu la yg paling arif perihal ape yg bleh merosakkan dirimu...!
Moral, sendri mauk ingat la!
girlfriday says @ 04:18 am
ai


October 12, 2005 12:12 AM PDT



Terasa cam ngah buat hubungan sulit plak! <---huhu ayatku ayatmu jua ahaha kuikui seb baek ai yg ckp dulu uhh uhh :p
Fara


October 12, 2005 06:22 AM PDT



best kan kalau rase cam ade 'hubungan sulit' balik? hurmm.. miss those tyms wt bobo.. i miss 'him' yg skang ni tah sape tah tak kenal.. asyik sibuk ngan keje je. tym jumpe dah penat skali gus takde mood.. krontok btul!
knight


October 12, 2005 01:16 PM PDT



gosh adi.leen mesti proud sama lu kan!charer!
girlfriday


October 12, 2005 05:41 PM PDT



haha incik ija... pasan aa ayatmu! Hahaha!

aits fara... mmg tensi la kalo bizi kerja je... tapi alhamdulillah skang incik sayang dah tuka tpt keje... dah tak sesibuk dulu... and im hepi with it! krontok? keke apekah! :D

leen incik knight?? aummmmmm!
Fara


October 13, 2005 06:43 AM PDT



hehe.. pengganti ayat poyo.. krontok.. err.. my baju raye pon kemungkinan besar red & black.. hehe.. kalau tak red maybe pink and black..

tulaa.. cani nak suh bobo tuka keje gak laa.. keje die mmg tramat laa kronik lately.. isk..
ADii


October 16, 2005 04:31 PM PDT



Yeah... Thanx Knight for this big surprise. How do I felt over this? Totally fucked up! Yeah! I'm a mess... and I am truly FUCKED UP!!!!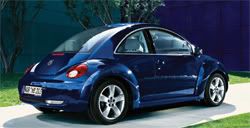 My baby! (expecting :P)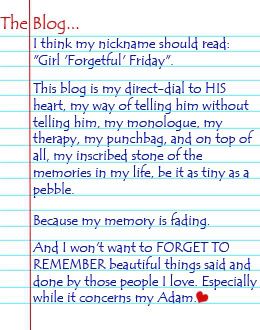 "My Life Equations"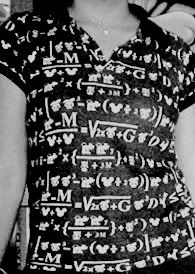 online



my::aRt cEtErA::
my osmet's::Kucing::
.::The Continent of Ainu::.
Anwar Ibrahim
Kereta Mayat
Charmbutterfly
Keep Silence if it is the Best Way
d3vilst3ch's Xanga Site
Walk on Wings, Tread in Air
Buah Hati Ku... Maniszarif
.m.e.
Rant Blog & Nothing Juicy... >> Alternative Station
H.A.P.P.Y-H.A.P.P.Y-D.A.Y!
Nuisance Is on A Break
my diary for strangers to read
The Light in My Sky of Life



[Construction Finished!]
<< 'LOST' Entries >>
<< 2004 >>
<< 2005 >>
<< 2006 >>
<< 2007 >>
<< 2008 >>