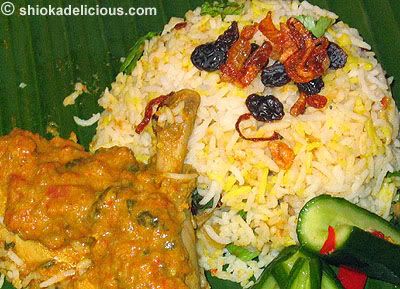 Baru lepas sahur makan mi ruski... Huhu lapa nasikkkk!! Lapa! Lapa! Cemana nak diet lam keadaan begini??? Smalam gigih siapkan project OOP ngan DC... Tido sat je, tu pun sbb mate memang dah tertutup pun sambil wat coding Java... Huhu... Pastu trus la lompat atas katil...

Tatau la nak rasa cemana, tapi pening gak aah... Setiap projek aku rasa bab2 programming sume kene campak kat aku... Dr dulu. Aku mmg le paling senior antara dorang tapi takde la maksudnye aku expert... Aku buat sebab aku takmo tengok mende2 programming tu terbengkalai... Diorang pun ada keje dorang.... Aku bukan marah dorang, aku paham dorang pening cam aku... Huwaaaaa tapi aku pun pening cam dorang!! Aku pening kene handle the climax of a project! Sepanjang time buat tu rasa nak surrender tapi, I just can't. Dah nama group work, kalo personal series dah lama aku campak dah!!

Giler aa!! Dah le aku paling meluat belaja java... Java mmg nyusahkan orang... SQL... VB lagi, Actionscript ngan Flash kene blaja, Lingo ngan Directornya... Aku mana reti! Huwaa!! Rambut pun dok gugur je time buat report tu... So aku paham le kalo orang besa2 always go bald! Memang pening aah pk utk kebaikan sumer pihak!! Ngeeee :8

Kol lima submit dedua project yang ampes tu, balik bilik surf2 kejap... Sempat bukak pose minum air soya je... Pastu pengsaangggg! Ingat nak pegi cafe lewat2.. Skali tak terjaga langsung. Seb baik incik sayang call kol 5.20am, sempat la aku masak mi ruski tuh...

Dalam dok buat keje dua tiga hari ni la, aku ingat lam dua hari lepas kot, ada satu number miss call aku. Aku tinggal incik tepon lam bilik, so bile dah balik bilik aku miss call le number tu smula, sbb number tu cam familiar... Terus je dia call aku balik.... Haduh, denga suara mmg terus cam la... Incik Bear......... That name dah lama tak appear kat sini...


Dia call dr tepon mak dia. Aku tak ingat number mak dia, plus number mak dia dah tadek lam phonebook... Sebab simcard aku aritu aku main2 ngan pincode dia, so kene reject. Kene recover, baya 50 utk simcard baru tapi no. lama... So neverything lam phonebook mmg tadek aah..
Dia tanya pekaba camtu je la. Adoi, aku dah le ngah pening. Tak dapat berfikir ngan waras.... Aku tau dulu aku cakap kat
incik
sayang aku akan ignore dia trus... tapi dia yg call... Urgh, jgn marah ye... :(
Daily Dose of Sex and the City(own words)....

This is the problem you would likely encounter when u broke up, and get back again.

(Carrie talking to her bestfriend)

Carrie: When I woke up, he was at the far end of the bed. Normally it will be like he's holding me when I woke up. Not a hand's reach.

Miranda: Ooh, gees.

Carrie: I saw him with a girl friend, I don't know what they've been up to. You know, he can't just punish me just because I slept with Big last time.

Miranda: Aldan's not that kind of guy. He won't cheat on you...


(Carrie after watching him chatting with the other girl)

Carrie: Who is she?

Aldan : That? Ooh, just a friend.

Carrie: Well maybe you should've slept with your 'friend' to make us both bad people! You have to stop punishing me. I know I did a huge mistake, you have to forgive me. I know you're afraid of getting hurt again... You have to forgive me...

Aldan: Carrie... Nothin happened between us. REALLY. Ok... I hate that he called you. I hate that he ever called you... Can you...not?

Carrie: He's part of my life.... I can't.


Posted at 7:06 am by
girlfriday
Posted by ADi @ 10/20/2004 11:35 AM PDT
isk.. ni tempias cite sal eddy ke yayang? :(